Tell us a little about what you need, and we'll respond quickly with our price and estimated turnaround time.
Need an appraisal now? Order securely online for an accurate, reliable appraisal to fit your specific needs.
When you need to know the true value of a property, you need an expert. Find out about the appraisal process.
All State Appraisal Partners, Inc. provides high quality real estate appraisals in Iredell County
Use our site or call us at 704-902-9790 to learn why we're your local valuation experts.
As licensed appraisers, we possess the comprehensive education and competence to provide the type of reliable home value opinions that banks and top lending institutions require for mortgages. And with years of experience that only comes with appraising in Mooresville and Iredell County, we're prepared to handle practically any type of real estate.
If you are funding a home purchase, or looking into one of the services below, call us today.

• Setting a home's listing price
• Removing Private Mortgage Insurance
• Asset division
• Employee relocation appraisals
• Tax Challenges (lowering real estate taxes)
• Assessing current or past market value

Although appraising keeps getting more and more complex, we're able to keep our fees reasonable yet always meet or exceed our clients' expectations by employing technology. And first and foremost, we know the importance of customer service. This is our priority whether you're talking to us on the phone, in e-mail or talking in person. It all adds up to simply an unsurpassed experience for our customers. Call All State Appraisal Partners, Inc.. We guarantee you'll see the difference, too.
More news...
This service is supplied by Bankrate.com and is protected by copyright and owned by Bankrate.com.
---
Today's Rates
| Mtg Loan | Rate | APR |
| --- | --- | --- |
| 30-yr Fixed | 4.08% | 4.21% |
| 15-yr Fixed | 3.34% | 3.52% |
| 1-yr Adj | 2.74% | 3.4% |
* national averages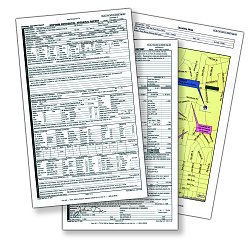 Login / Order Online
Got a Question?
Do you have a question relating to real estate appraisals? We can help. Simply fill out the form below and we'll contact you with the answer, with no obligation to you. We guarantee your privacy.